MIMS Account
Here is a diagram to better explain how the MIMS account works for our students.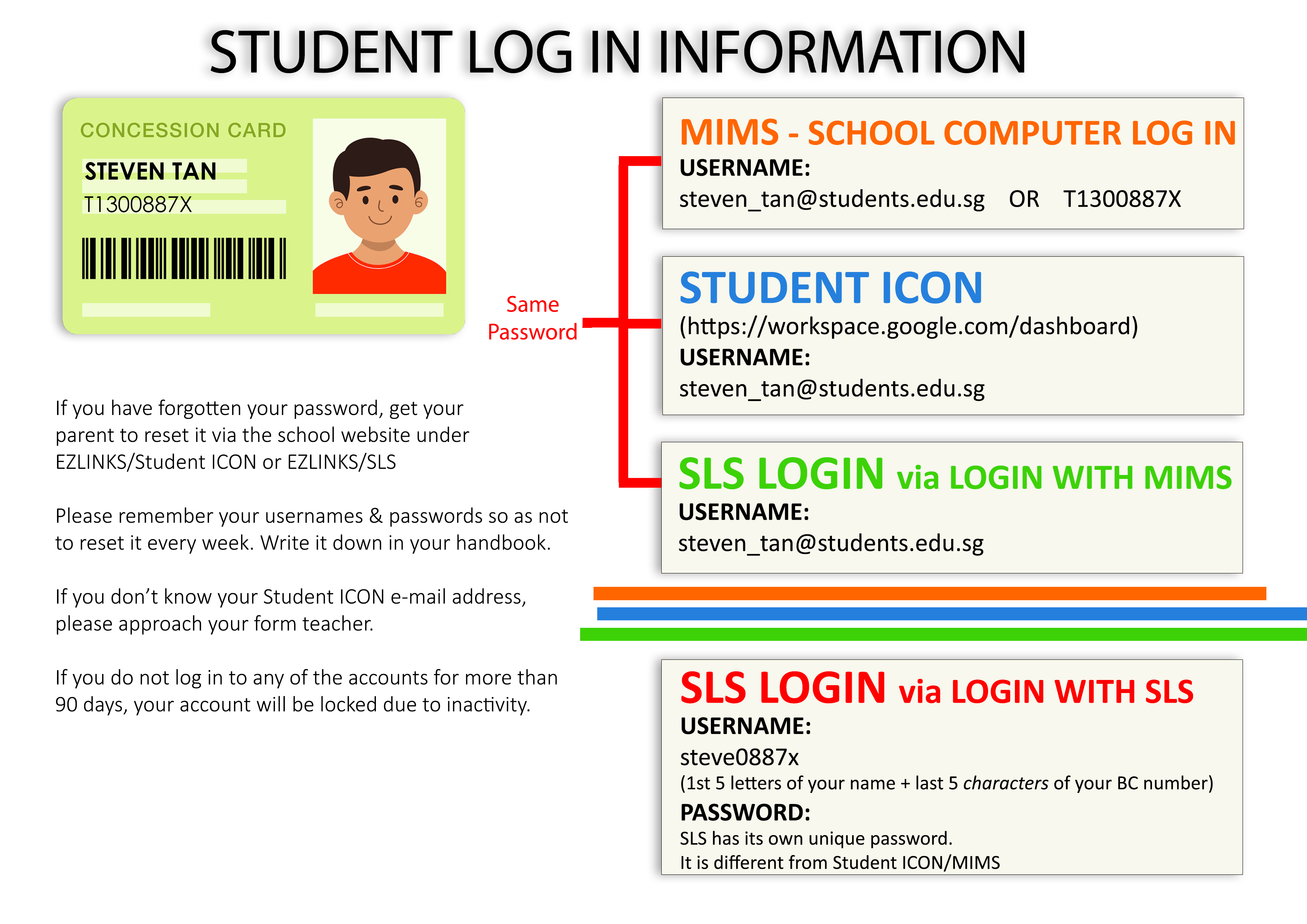 Password reset
Student ICON is primarily used to log on to the computers in school and to the Student ICON portal (Google Classroom)
https://workspace.google.com/dashboard
Parents can fill up the form below, to reset their children's password for Student ICON / MIMS.
Password Reset Form
Requests will be fulfilled within 3-5 working days.
Password Requirements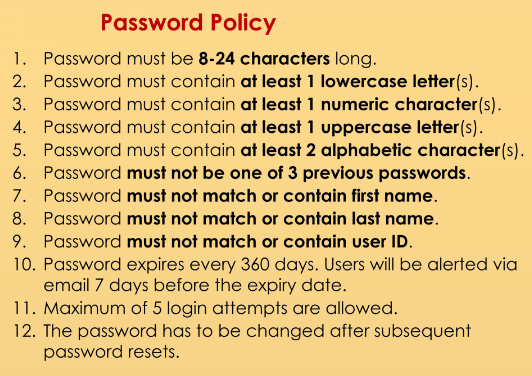 How do I log in to Student Icon?